HALAL CERTIFICATE FOR ALIMA MILK AND WHEY POWDERS
We are pleased to announce that once again we can use the Halal Certificate for our WHEY POWDER and DEMINERALIZED WHEY POWDER. This year, we chose a new certification unit, in that our products became available to an even wider group of customers.
KOSHER CERTIFICATE FOR ALIMA MILK AND WHEY POWDERS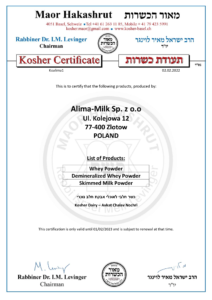 We are pleased to announce that we have received the Kosher Certificate for our WHEY POWDER, DEMINERALIZED WHEY POWDER and SKIMMED MILK POWDER.
The Kosher symbol confirms that the followers of the Jewish faith can safely consume our product and that we can distribute it to customers who require Kosher certification upon purchase.
ALIMA AT THE GULFOOD 2022
On February 13-17, 2022, another edition of the Gulfood fair took place in Dubai. It is the largest international event for the food industry. ALIMA MILK AND WHEY POWDERS could be not missing – our stand was located in hall 2, where the dairy industry from around the world was located.
Gulfood was an excellent opportunity to present the ALIMA MILK AND WHEY POWDERS product offer to potential customers – traders and consumers as well as other representatives of the food industry. Business discussions created an opportunity to learn about new directions and trends that are visible on the market and in consumer behavior in various countries around the world. This is a unique opportunity to discuss the global market and gain business contacts. This year, the fair was attended by over 5,000 companies, representing a total of almost 200 countries in Europe, Africa, the Americas and Asia.
HALAL CERTIFICATE FOR ALIMA WHEY POWDERS

We are pleased to announce that once again we can use the Halal Certificate for our WHEY POWDER and DEMINERALIZED WHEY POWDER. Therefore, these products can reach Muslim markets and be distributed to customers who require Halal certification when purchasing.
Follow our website – more certificates will be available soon.
ALIMA ON THE CHINESE MARKET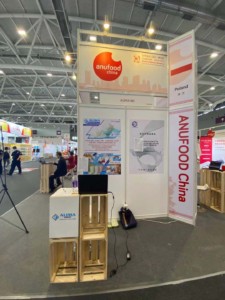 WHEY POWDER AT ANUGA FAIR!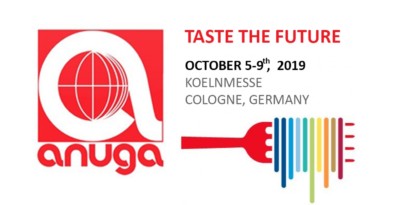 ALIMA MILK AND WHEY POWDERS team has the honor to invite you to visit our stand  in hall 10.1 no C-070g-C-078g  at Anuga Fairs  , which will take place  in Cologne in from 5th till 9th  , October 2019. You will find us at the booth of the Polish Chamber of Milk.  It will be a great opportunity to get know better our offer of WHEY POWDERS, FAT FILLED AND LOW FAT FILLED MILK POWDERS AND OUR NEW PRODUCT FROM ALIMA NUTRITION RANGE -FLAVORED WPC.
See you in Anuga ! https://www.anuga.com
WHEY POWDER AT DUBAI FAIR!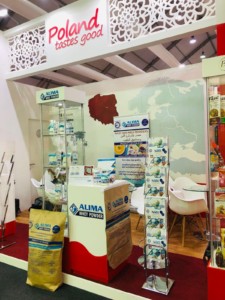 Yesterday the Polish Minister of Agriculture and Rural Developement  Mr. Jan Krzystof Ardanowski has visited our stand on Gulfood 2019 trade fair.
We will be honored to see you on our Polish stand In ZA'ABBEL PLAZA (STAND ZP-F28).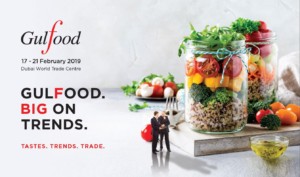 WE ARE CELEBRATING 30th ANNIVERSARY!!!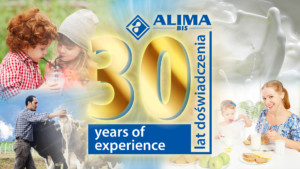 Our 30-year history is an intense development from a small company to a company, whose products and technologies are available on 5 continents in 35 countries.
Today, operating in 4 locations in Poland and having 4 production plants, we supply agriculture and the food industry with technologies which are necessary at every stage of milk processing.
We have also been a producer of high quality whey powder for over 16 years.
It began modestly, from a few employees, sales of casein, then milk coolers, milk collection stations and milking installations, but above all, the story of ALIMA began
from the clear vision of the Founder and President – Tadeusz Łuczak.
The company was developing at a rapid pace – new facilities, departments were created and, what was most important, the range of products expanded. From a trading company, ALIMA has evolved
to a full-size production and commercial-service profilled company.
An important point in the development of the Company was the establishment of the Department of Food Technology and Techniques, supplying dairies and the food industry with membrane devices (currently Food Processing Technology).
The production and sale of feed mixers, manure spreaders, trailers and bedding machines  within the separate Department of Agricultural Machinery became the second extremely important direction of activity for company.
At that time, the Agricultural Service Department continued to develop (currently the Milk Acquisition Department), supplying dairy farms with halls, installations and milking robots as well as other necessary equipmen for breeding dairy cattle.
In 2005, from ALIMA's structures, an engineering  department was separated, creating a new independent company: Alima Pack Systemy Pakowania –  a company established for dealing in sales and engineering related to complete packaging lines and palletizing systems.
Due to the high demand for equipment for dairy farms in the most dairy region of Poland – Podlasie, the Management Board decided to open in 2012 in Podgórze village, near Łomża city, a Center for Agricultural Service (COR). The main purpose of this branch is supplying farmers from the eastern part of Poland with agricultural machines, cooling tanks, milking installations and other equipment and spare parts for dairy farmers. COR also guarantees the service of these devices and provides after-sales care.
The ALIMA Group is recognized worldwide also by two modern whey powder plants, located in the cities: Góra and Złotów. In 2018, the ALIMA WHEY POWDER brand was created, for  stronger promotion of ALIMA's whey powder on the markets worldwide, for a wider range of customers.
ALIMA's products are present not only on the domestic or European market, but also in Asia, North America, South America and Africa.
ALIMA GROUP's 30 years of success and history can be summed up with an impressive volume of production and sales:
=> 1 800 AGRICULTURAL MACHINES
=> 250 INSTALLATIONS AND MILKING ROBOTS
=> 14,000 colling tanks
=> 230 MEMBRANE INSTALLATIONS
=> 45 000 TONS of WHEY POWDER
=> 2,700 PACKAGING AND STITCHING MACHINES
We are proud of our achievements and we believe that over the next years we will be equally effective in serving Polish and global industry and agriculture.
We would like to thank you all:  our clients, partners and, above all, employees for these wonderful and successful 30 years.
Let's keep this story together!
ALIMA WHEY POWDER AT FOOD AFRICA CAIRO 2018.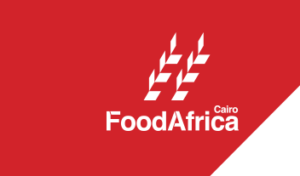 We are honored to invite you to visit our booth located at  Polish stand (HALL 5 – F26 )  at the Food Africa Fairs, which will take place in Cairo from 8th till 10th December 2018. It will be a great opportunity to get  know better our offer of WHEY POWDER, MILK POWDERS and FAT FILLED MILK POWDERS.

See you In Egypt. http://www.foodafrica-expo.com/
ALIMA WHEY POWDER AT VIETNAM FOODEXPO 2018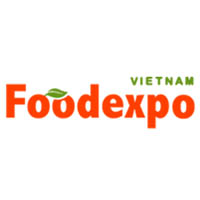 We are delighted to announce that ALIMA WHEY POWDER will be one of the exhibitors at one of the biggest Asian events in food Industry – VIETNAM FOOD EXPO 2018 https://foodexpo.vn/en/index.php
From November 14-17.2018, Vietnamese city Ho Chi Minh becomes the center of the global nutrition industry. We are very pleased to invite you to visit us on our Polish stands (numbers E1- E8). We will be present on our booth every day, waiting for you from 9:30am till 5:30pm to talk about our products – WHEY and MILK POWDERS as well as about possibilities of cooperation.
See you in Vietnam.
ALIMA team.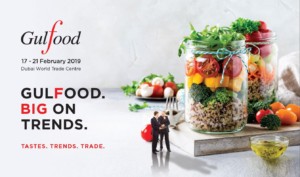 ALIMA WHEY POWDER AT FOOD AFRICA CAIRO 2018.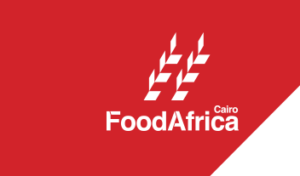 We are honored to invite you to visit our booth located at  Polish stand (HALL 5 – F26 )  at the Food Africa Fairs, which will take place in Cairo from 8th till 10th December 2018. It will be a great opportunity to get  know better our offer of WHEY POWDER, MILK POWDERS and FAT FILLED MILK POWDERS.
See you In Egypt. http://www.foodafrica-expo.com/
ALIMA WHEY POWDER AT VIETNAM FOODEXPO 2018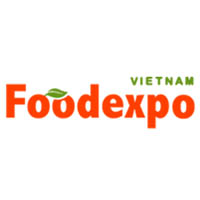 We are delighted to announce that ALIMA WHEY POWDER will be one of the exhibitors at one of the biggest Asian events in food Industry – VIETNAM FOOD EXPO 2018 https://foodexpo.vn/en/index.php
From November 14-17.2018, Vietnamese city Ho Chi Minh becomes the center of the global nutrition industry. We are very pleased to invite you to visit us on our Polish stands (numbers E1- E8). We will be present on our booth every day, waiting for you from 9:30am till 5:30pm to talk about our products – WHEY and MILK POWDERS as well as about possibilities of cooperation.See you in Vietnam.
ALIMA team